Bay Window
Available for the Classic Shed only, the bay window option is perfect for those with smaller front gardens.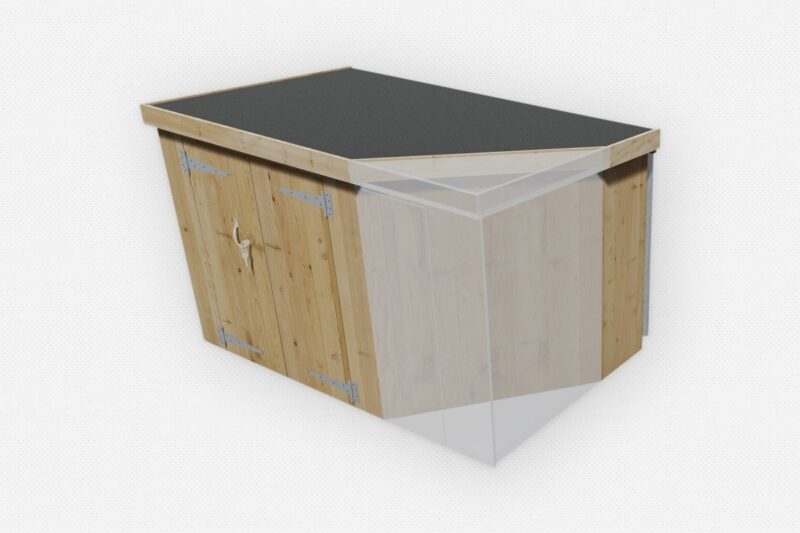 If a corner is taken off a Classic and the doors are shrunk in width a little (but still allowing good access via the front width of the shed) you get the Classic Bay Window design.
If you have a smaller front garden, in which the standard Classic is too wide to fit, the angled space behind the bay window becomes valuable bike storage worth making use of.
We have created a Guide for measuring up your bay window, which applies to left or right hand bay windows. This asks you for the four dimensions on the second image. Before you purchase this extra we require that you download the measuring guide and record these dimensions so that you have them to hand when you are ready to purchase.
Please note: all references to 'left' or 'right' sides are when standing in front of the shed, looking at the front doors.
Measuring Guide
If you require the bay window option please ensure you have measure your space correctly. You'll be asked to enter your values at checkout.