Our Story
Bespoke or Standard, Installed or Self-assembled, every
Brighton Bike Shed is built to order with care.
Our Origins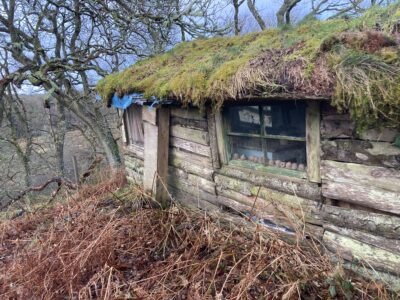 Aaron Priestman founded Brighton Bike Sheds in 2014, after building a sedum roofed bike shed in his front garden to house his family's four bikes. Much admired, the shed uncovered a demand for attractive, sustainable and secure bicycle storage.
Long before this, Aaron made his first shed when he was 10 years old. This early prototype still stands today and lies next to the forest where he grew up. The same forest where the Scottish Larch sourced for today's sheds grows.
One of the most durable soft woods grown in the UK, Scottish Larch is unusual for a conifer. Unlike evergreen conifers with spiky needles, larch is deciduous. Its needles are soft and change with the seasons – bright green in Spring and Summer, rich orange in the Autumn. Every autumn as the needles fall to the forest floor, they form a soft and beautifully coloured carpet that Aaron remembers lying on as a child. Back then the larch and Aaron were roughly the same age.
As a young boy, he would use offcuts of wood from his dad's workshop and spend hours learning how to work with the medium of wood. From wooden trucks to a bridge across the nearby stream, Aaron was always thinking about wood. When he left school to go to art college his fellow students would observe the ease with which he made the wooden frames (painting stretches) to hold the canvasses. He began to think about how he could work with wood and in his mid-20s became a landscaper specialising in decking, fencing, outdoor benches, and pergolas.
In 2003 Aaron went on to study for an MSc in Environmental Architecture and spent the next ten years immersed in creating low carbon footprint garden offices.
Whenever he returned home in the intervening years to the forest where he grew up, Aaron would watch the larch mature until it was ready to be harvested. Nowadays Brighton Bike Sheds sources the same larch Aaron grew up with 40 years ago.
Today
Today, Brighton Bike Sheds is a small, highly skilled team specialising in sustainable design and construction. Every element of the design, construction and materials found in a Brighton Bike Shed is carefully considered and tested for to deliver a product that combines style with function, low environmental impact, lasting quality and security.
Aaron and the team have developed a range of models for self-assembly. These are available in a choice of size, timber and roof options giving clients the opportunity and satisfaction of putting together their own Brighton Bike Shed. As demand for the sheds has grown, Aaron has added European pine from Scandinavia and Canadian cedar to the Brighton Bike Shed cladding range. All the wood used is sustainably sourced: you can read about sustainability here.
Each shed is handcrafted in our Sussex workshop, featuring the same selection of sustainable timbers, galvanised and stainless steel fixings, robust fittings, strong locks and the distinctive, integrated SecureBar that distinguishes a genuine Brighton Bike Shed. We continue to develop new standalone products as well as add-ons that reflect our clients' lifestyle.
Wood is a wonderfully malleable and versatile medium. Working with its contours and grain to get the most from it comes from the experience and time spent shaping it. Aaron's lifelong affinity and passion for wood is reflected in the quality and finish of every shed made by Brighton Bike Sheds.
We hope you love our sheds as much as we do.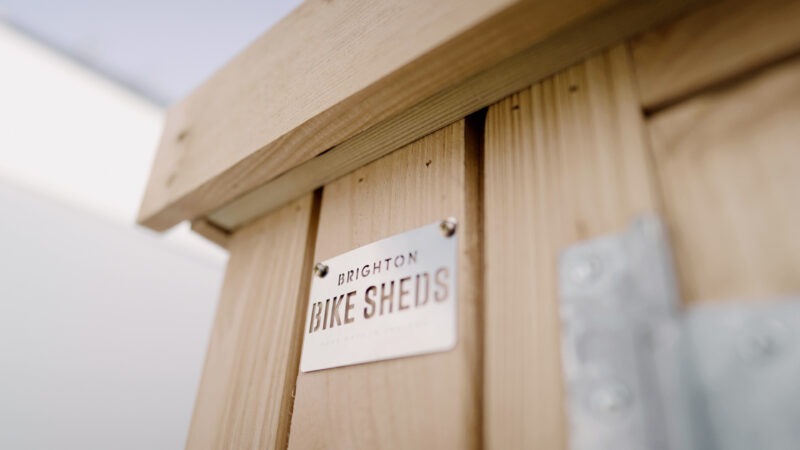 Our Promise to You
We aim to minimise our impact on the environment and actively implement practices to enhance it.
Our sheds are not only a great place for storing your bikes, they're also kinder to the environment.