Green Roofs
Living green roofs are the very essence of a Brighton Bike Shed, and we fit them on over half of the bike sheds we install.
We developed our Green Roofs to be a mini eco-system, adding colour, visual appeal and a habitat for pollinators. And because a bike shed only needs to be 1.4m high, they are a living roof at the perfect height for viewing, enjoying, and watering cans (occasionally!)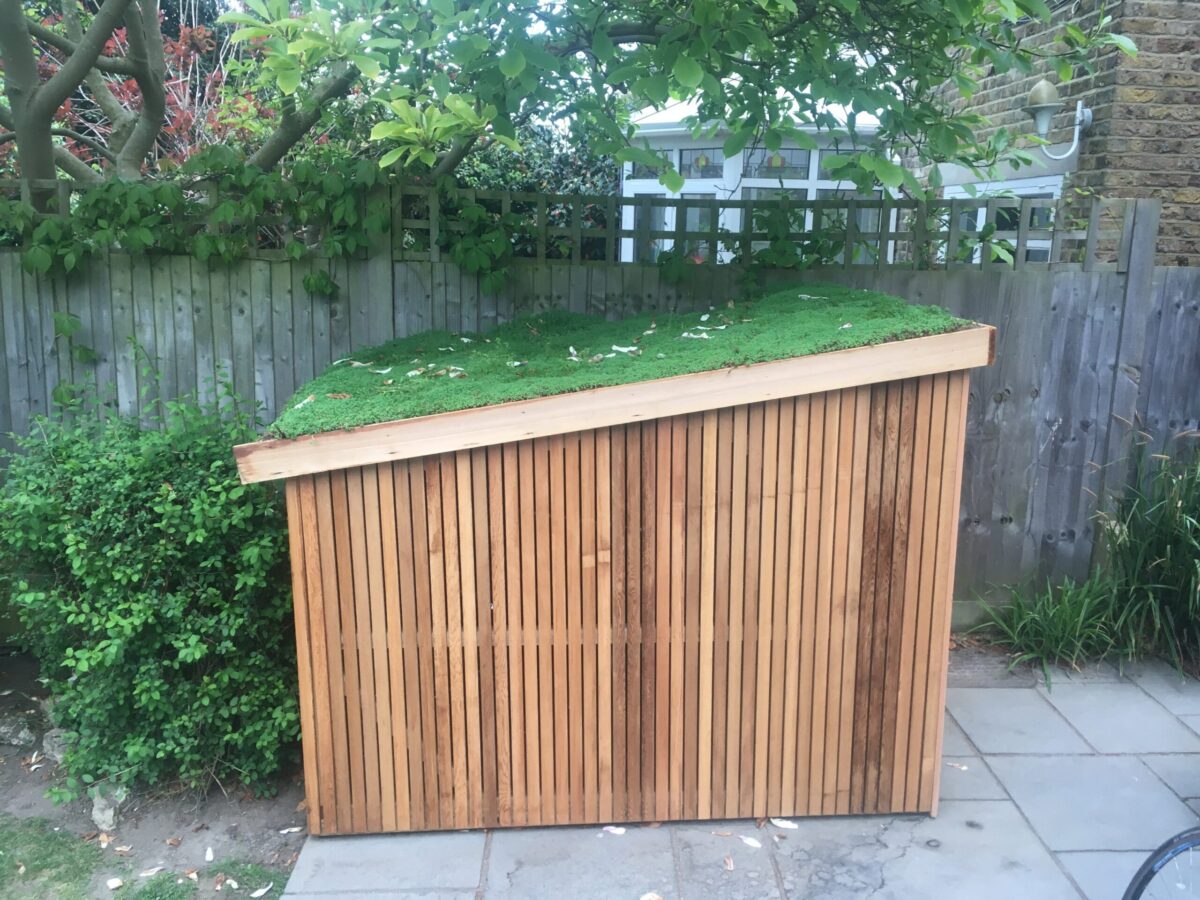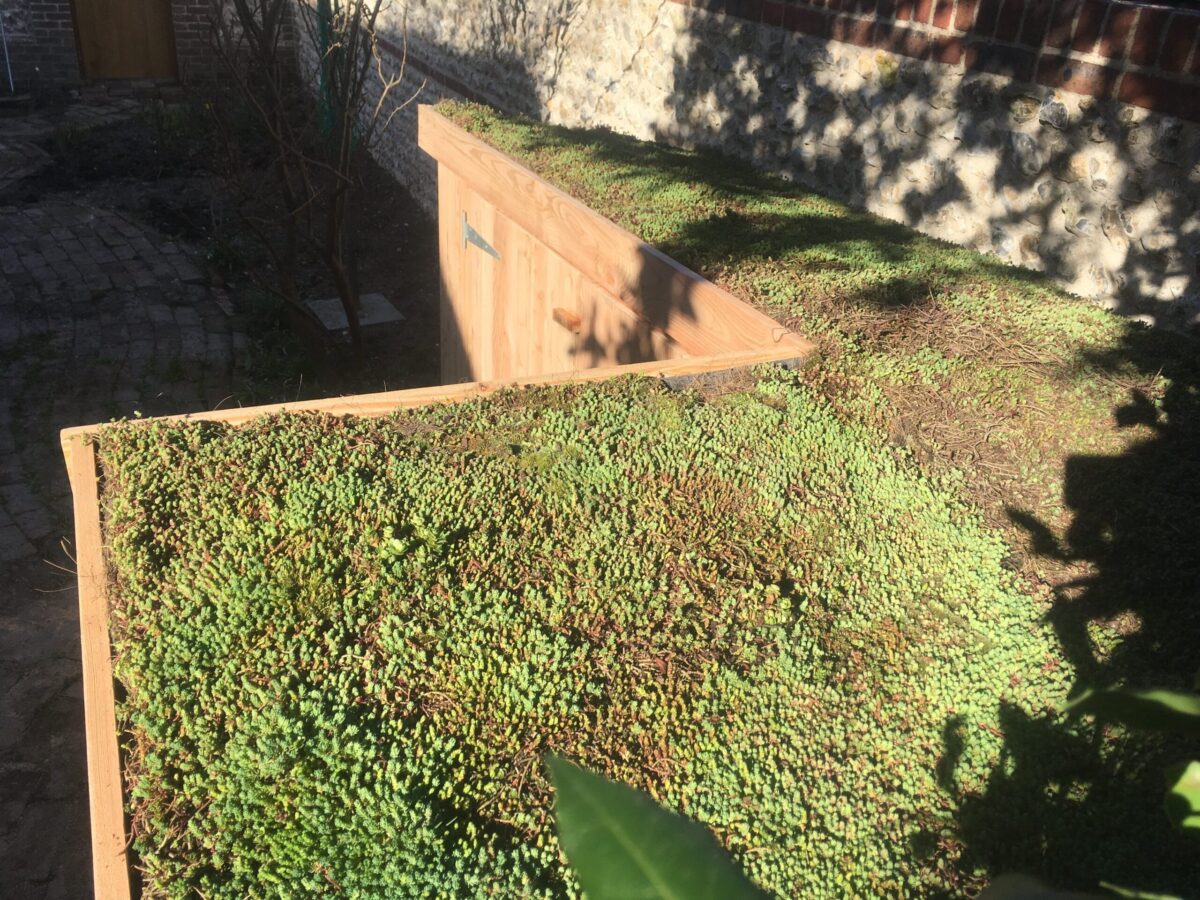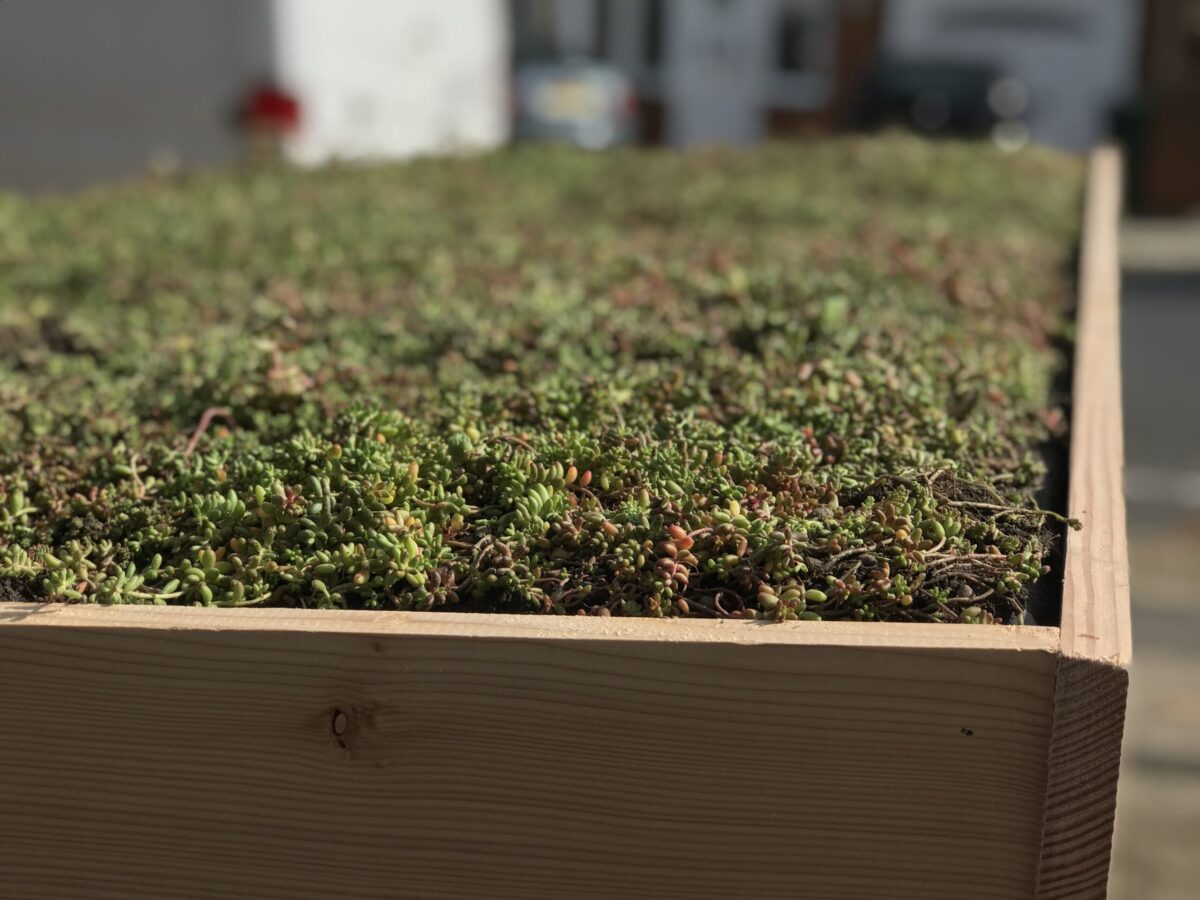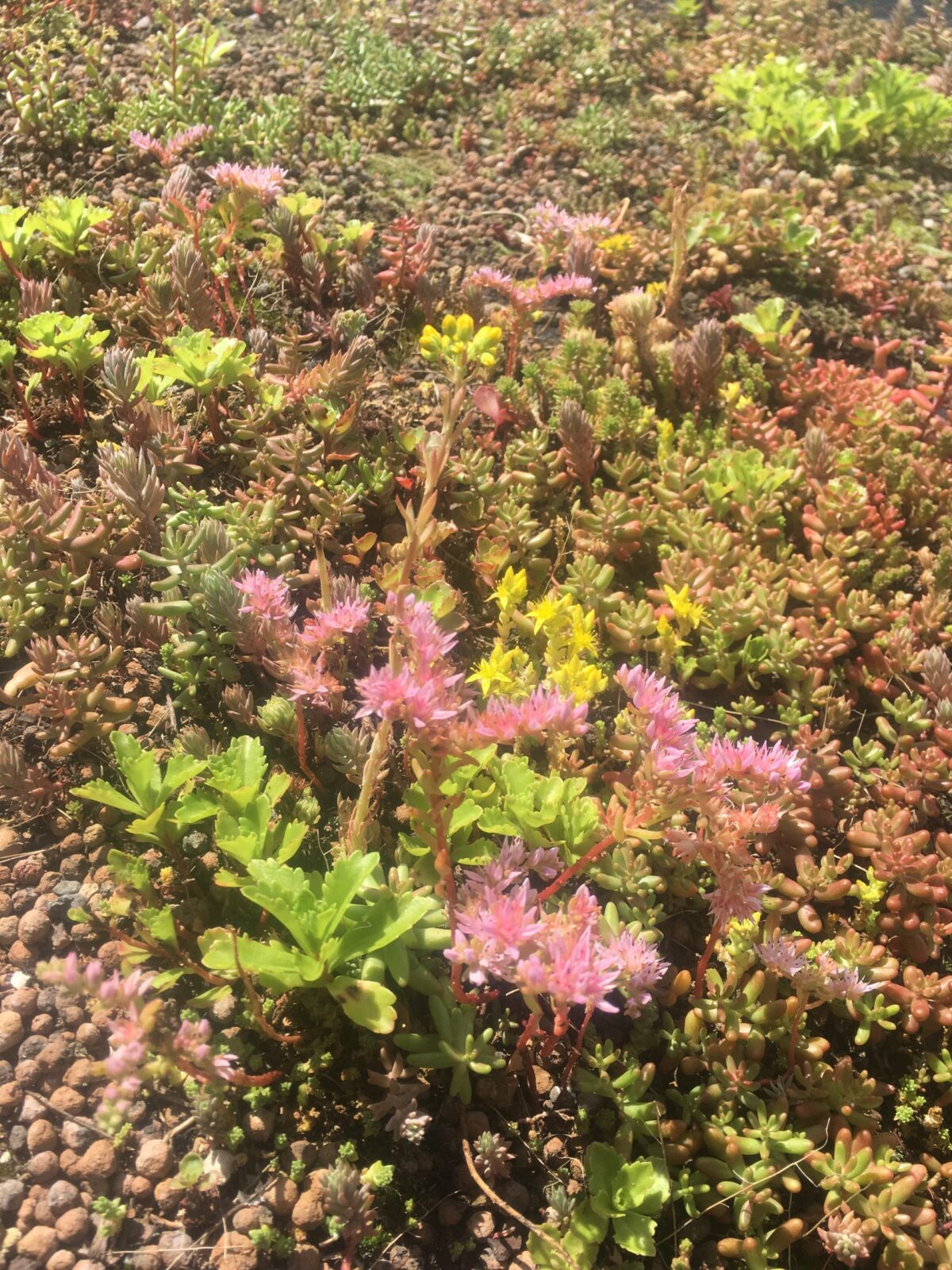 Green roofs and bike sheds are the perfect combo! On a practical level too. The living layer protects the waterproofing layer from freeze-thaw and solar UV, both of which make a normal roof deteriorate over time. The green roof soaks up all that rain and meanwhile the bikes inside stay dry. A green roof provides a beautiful little bio-habitat which helps replenish the green in the urban landscape.
We use rolls of pre-grown sedum, which is a hardy alpine with a mix of 12-14 species, and most of these flower. We source it from a very well regarded supplier who have never let us down in terms of quality and variety. The maintenance of sedum is very minimal once the roof is established. Mainly watering for the first 2-3 weeks to prevent the turf drying out. After which just the odd soak in long periods of drought.
A properly installed green roof will really flourish. We use a specialist substrate laid to a depth of 50mm and drainage layer which is lightweight. This all sits on a EPDM (rubber) liner and filter fleece. The substrate is held in place with a timber retaining strip. Any excess water discharges into a gutter/drainpipe.