Bin Storage
The open topped bin storage optional extra is available for all shed designs.
The less than attractive appearance of your bins is fully masked by the chosen cladding, while the tops of the walls are capped in a chunky matching timber surround.
The walls and doors stay in place, while the roof is left open, enabling the lids of the bins to be easily accessed. The walls are 180mm higher than the bins, meaning that they stay hidden unless standing near to and looking over the shed.
There are two sizes available:-
Small (1500mm / 2 wheelie bins)
Large (2000mm / 3 wheelie bins)
Unlike Side Storage, Bin Storage has no timber floor. The wall frames bolt to the concrete or paved base, making it easy to roll the bins in or out of the shed. Also, the bin store has no locks.
We build these units with a solid internal partition between bins and bike shed, and a unified roof (for the Classic Shed only, felt or green), making it both robust and great to look at.
Please note: all references to 'left' or 'right' sides are when standing in front of the shed, looking at the front doors.
Classic
Vertical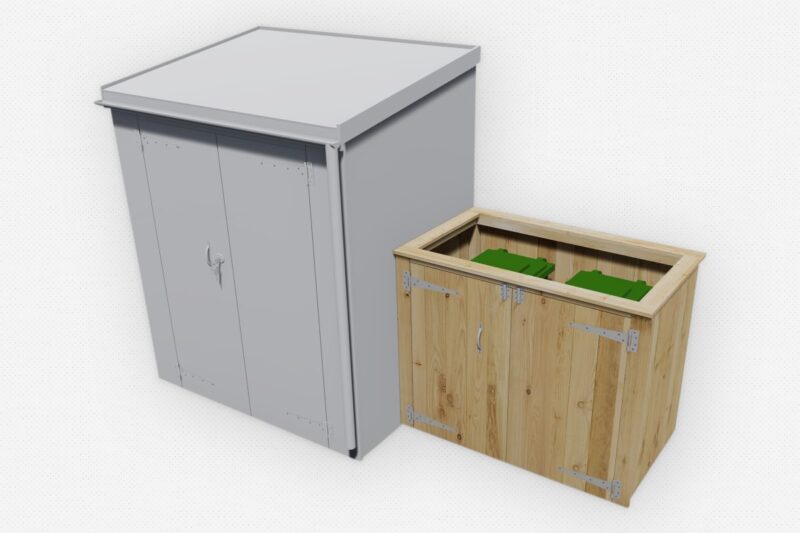 Slot-in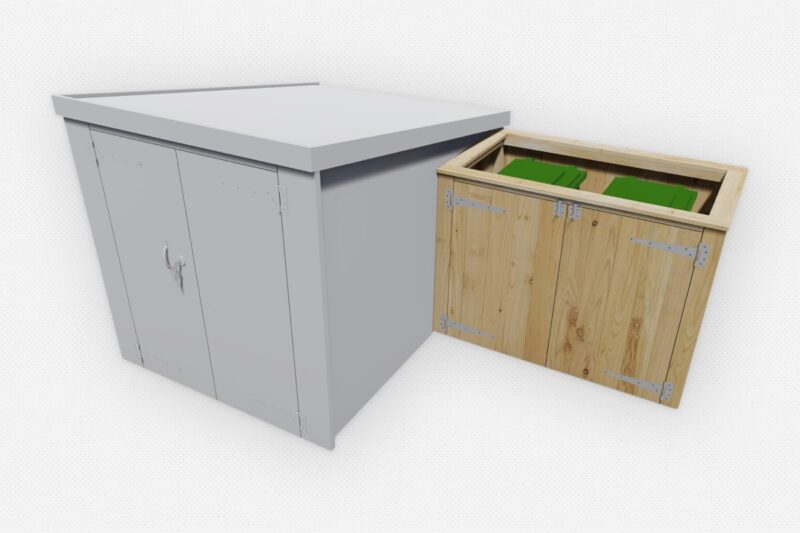 The one roof bin storage option extra is available for the Classic Shed only.