Ready to order?
Measure your Space
It's important you measure just the usable, unobstructed space available for your shed.
Read the FAQs below for things to consider when choosing your site and measuring your space.
Choose your Style
Select from our range of sheds: Classic, Slot-in, Vertical.
Choose you size, pick your cladding and add your roof.
Customise your shed
Add Add-ons and Options with our product builder
Use the Augmented Reality (AR) button to visualise your configuration in your space!
Self-Assembly or Premium Installation?
All our sheds are available for self-assembly.
Premium Installation is available for certain locations, enter your postcode at checkout or see the map to find out if we install in your area.
Order
Once you've built your shed: order and we'll take care of the rest!
What happens next?
We email you a confirmation of your order.
You'll receive a delivery/installation date within 10 days.
Your bike shed is typically ready within 8 weeks from receipt of your order.
Frequently Asked Questions
Things to consider when ordering your shed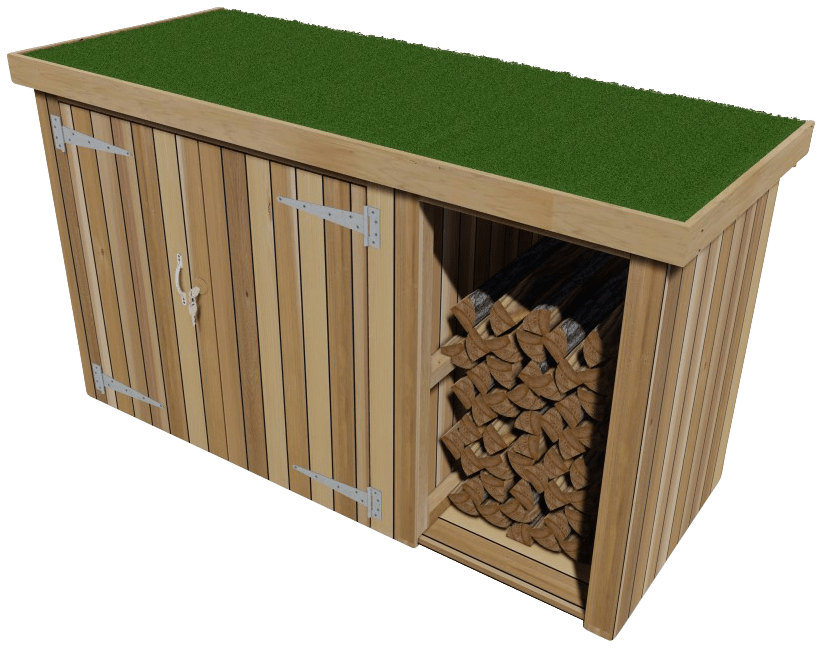 Classic Bike Shed
Compact and ideal for front gardens
Slot-in Bike Shed
Roll your bikes in and out
Vertical Bike Shed
Hang your bikes vertically side by side