To bespoke or not to bespoke…?
We do bespoke… In fact many of our orders are bespoke to some extent. Our standard range of bike sheds is designed to cover almost all bases and spaces: you can slot-in your bikes, hang-in your bikes, or stack-in (Classic). These three designs work well in themselves, but are often ordered with little tweaks, variations and special requests. We really enjoy designing and building these extra details and they make your bike shed unique to you! Some examples here: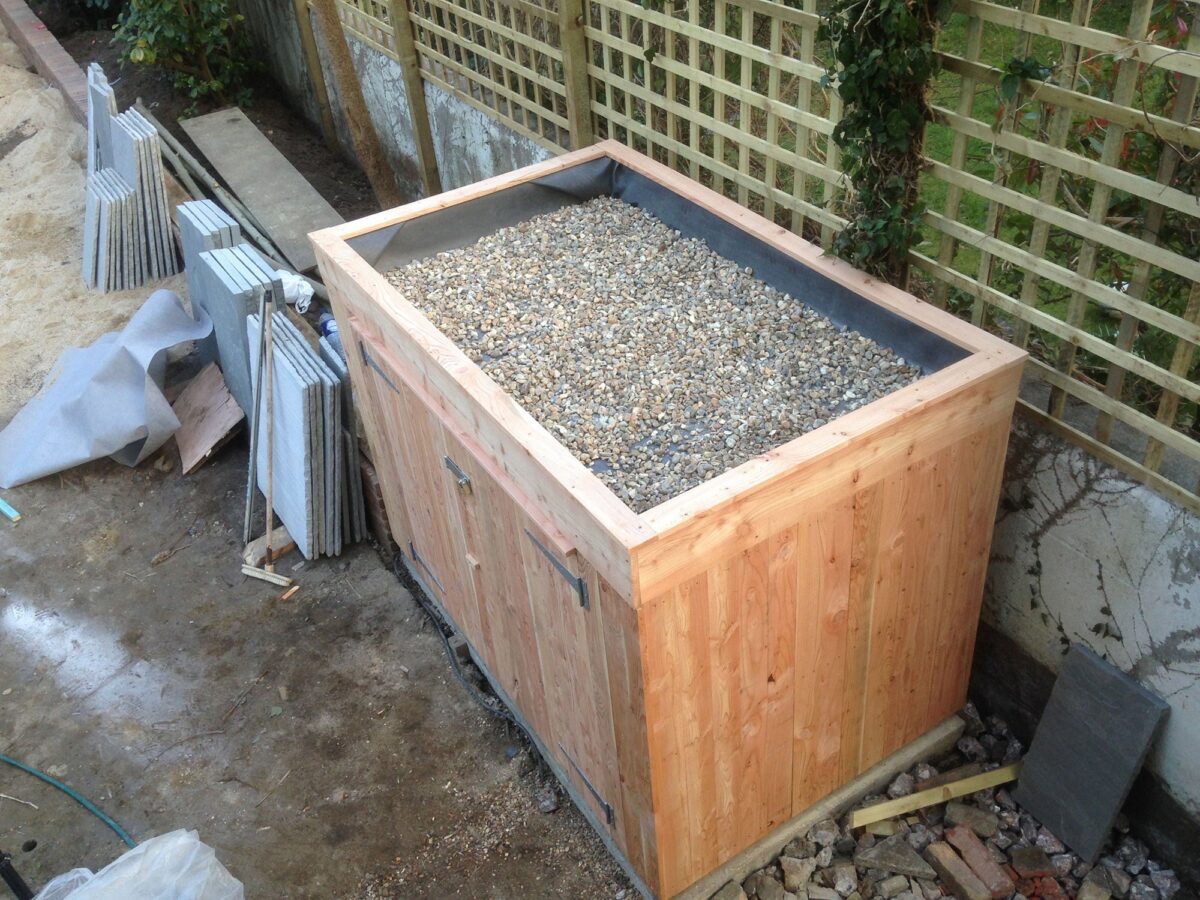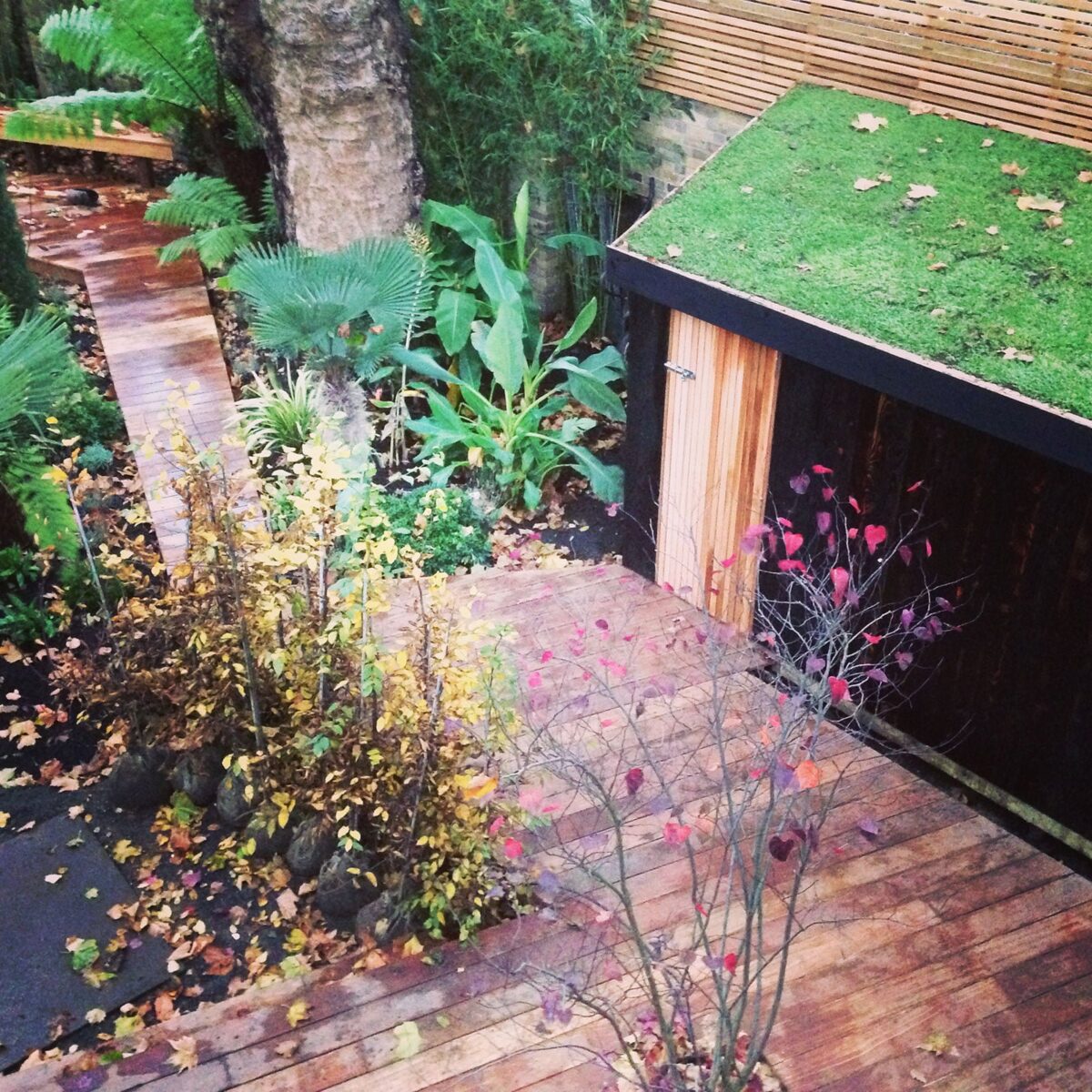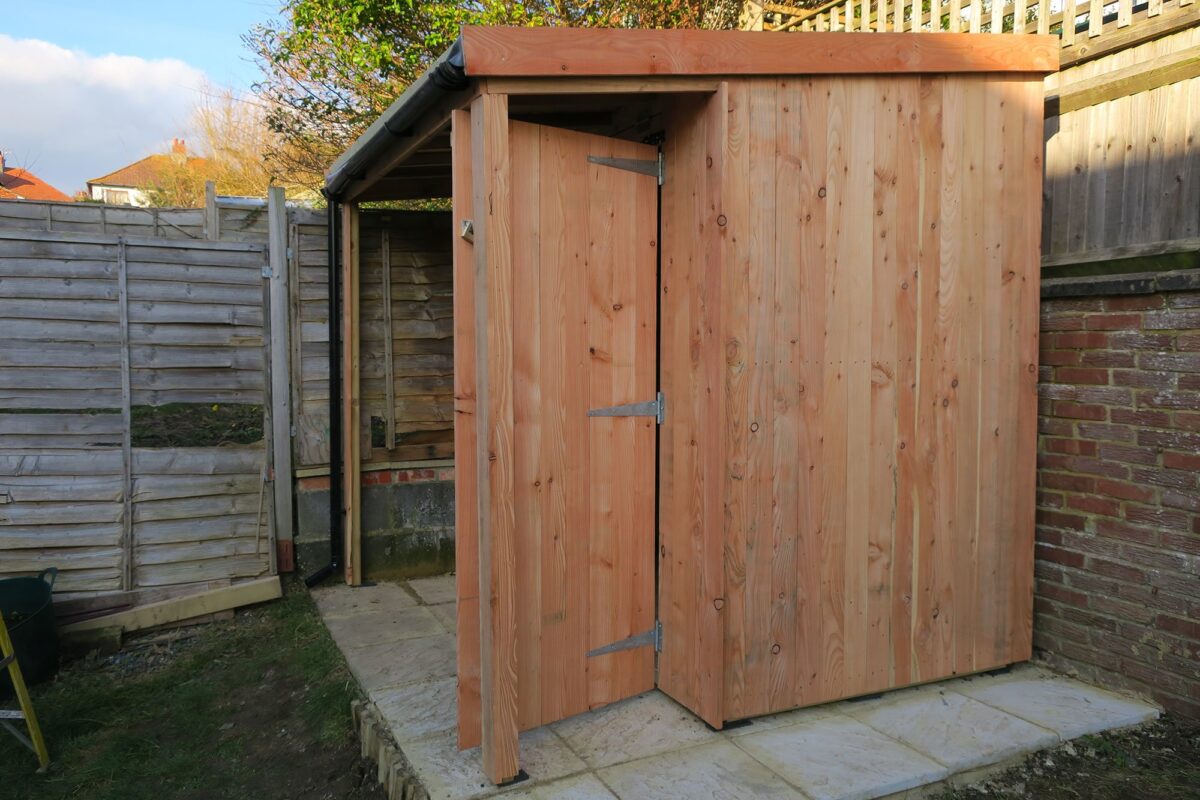 Side store. A very popular request. Sometimes partitioned off with a separate lockable door, sometimes not. Often they are for bins and recycling boxes and sometimes they are designed to fit car-top boxes, bike carriers, buggies, golf clubs, lawn-mowers, logs, tools, BBQs, etc.
The canopy. A small extension to the roof which can also include a deck and connected posts. These are often added to our vertical sheds to be able to work outdoors on bike repairs, but can also be for log storage, BBQ storage, etc.
Slatted fences. We are often asked to clad sheds in slatted timber battens and then extend the cladding along the top of a wall or across a fence to match in with the shed. Not strictly a bespoke detail of the shed itself but a very popular request.
Non-standard cladding. Sometimes non-standard cladding is requested. Such as cedar shingles, charred larch (the black shed above)  and cor-ten weathered steel! 
Planter roof (last image, above). This is where the roof is replaced with a deep planter suitable for herbs, or deeper rooting plants. The resulting shed is quite tall (1.6m), but is a good solution in a back garden, and looks spectacular with a full bloom standing tall!
Built-in bike sheds. When space is really tight we sometimes build from scratch on site, building in the elements of the bike shed between brick walls, or around the side of a bay. This is perhaps the ultimate in bespoke: the fully made to measure solution!
Add-ons. We often add some shelves or hooks on request. Or we leave out a bike hook and add shelving instead… So many possibilites here!
Innovate. Some innovations over the years to suit a customers individual needs… the parcel slot (a very over-sizes letterbox for packages that arrive during the day). The slatted floor (for mountain bikes that come back drenched) wet suits and surf-boards. 
What about the costs? We don't have price list for all the above but we keep them affordable and we simply charge pro-rata for extra doors, volume, and extended elements. Just send as much info as possible on any of your bespoke ideas and we'll send a full itemised quotation.