Sizing up a Classic Bike Shed?
The best location for a Classic bike shed is at right angles to the front window. Great for viewing the green roof and practical for accessing the bikes. Also discreet. First check dimensions: depth and width.
If there is a little more space, we can build a wider shed. The images below show an extra metre available, and a 3m wide bike shed.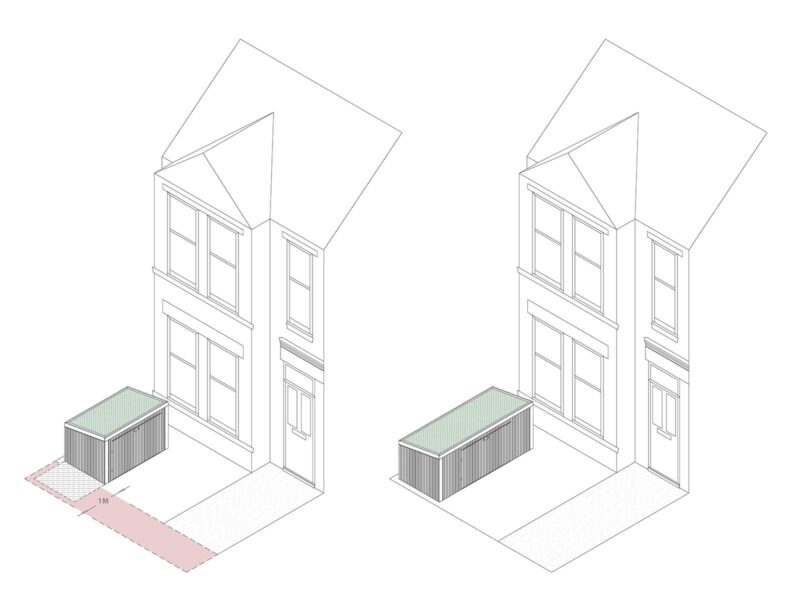 Because there is now increased width the depth can be reduced a bit – and the same number of bikes can be stored. So a 2m x 1.15m floor plan for 4 bikes could be 3m x 0.85m and still fit 4 bikes. The bikes just load in 2 deep, overlapping wheels.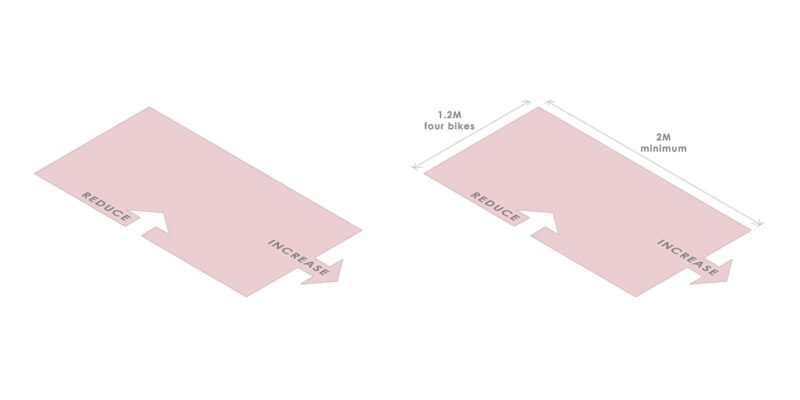 Or the added width could also be a separate compartment for storing other items with its own door. Or a bin store, or plenty of other possibilities…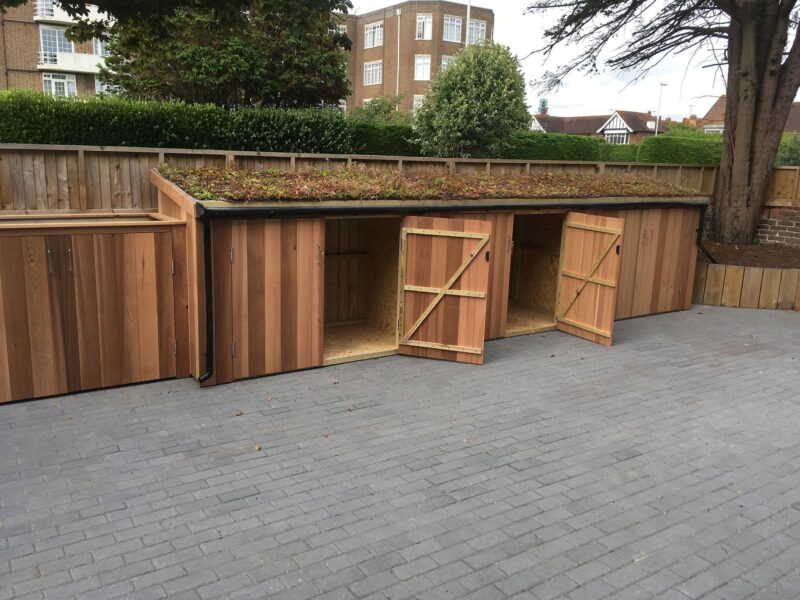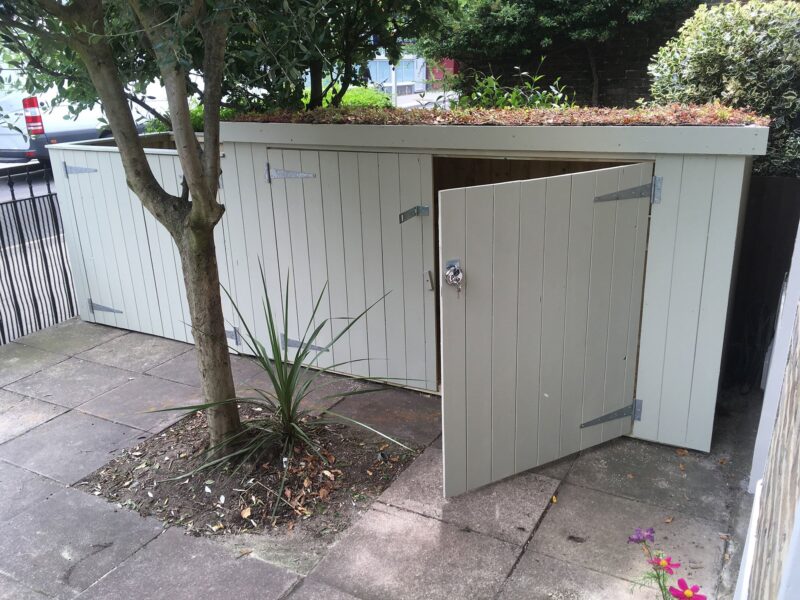 The versatility of a Classic bike shed is that is can be built on any particular footprint.
If your space looks like it requires a non-standard Classic, the best way to work out your best fit is by literally taking your bikes outside and standing them together as if they were inside the shed. Allow 150mm, or 6″ wiggle room either side and the same back and front.
When you have decided the optimal width and depth just make an enquiry, (add your post-code, type of roof and cladding) and we'll send a quotation.