Measure your space
Be sure to double check the size of your space prior to ordering to ensure the shed you choose will fit.
Height

1.35m
Allow an additional 10cm if selecting a green roof

Width

2m

Depth

1 bike

0.8m

2 bikes

0.9m

3 bikes

1m

4 bikes

1.15m

5 bikes

1.25m

6 bikes

1.35m

Values above are for the core shed product, be sure to also include the dimension of any selected add-ons.
Exactly what we needed

The Classic Bike Shed is exactly what we needed, the garden is much more beautiful around it now too!

Excellent Service

I had a classic bike shed for 5 bicycles with green roof installed last week. The service was excellent and installation perfect. The shed is super stable and looks amazing!

Fantastic job

We decided to go for the cedar version and delivery was quicker than we expected. We were regularly kept informed leading up to the delivery date. Your installer was amazing and did a fantastic job fitting the shed in a very tight space and the finished product is superb.

Looks really secure

It's great – it sits really snugly in the space without being too obtrusive. Thank you – looks really secure too.
Frequently Asked Questions
How easy is Self Assembly?

We provide a full set of clear and simple self assembly instructions and if you want a PDF copy of this sent to you before deciding whether to self assemble, just let us know.

The installation process is facilitated by the fact that much of the pre-assembly has already been done in our workshop. However, an understanding of basic carpentry will help. As will a battery drill with 18V batteries.

Generally, the larger Vertical units (4-6 bike) are more challenging to install, especially with green roofs. The Classic range is simpler and can take around half the time. Be aware that a tall/sturdy step ladder is essential for all Vertical roof installations.

If in any doubt we recommend that you select our installation service, which we have kept affordable.

What are the installation costs?

Installation Zone 1: £175
Installation Zone 2: £250
Installation Zone 3: £300

If you are ordering a bespoke product these installation costs also apply and will be itemised on your detailed quotation.

Are Brighton Bike Sheds secure?

Yes, we have worked hard on improving our designs over the years to make security a top priority, and as with any good security practice, we build it in layer by layer to delay intrusion and to make a silent attack virtually impossible. The hinges used for the doors are heavy duty galvanised T-hinges, fitted externally using galvanised steel security screws. A secure long-throw bolt is fitted internally. Turning the key extends a hardened steel bolt over a steel locating plate.

Every Brighton Bike Shed is equipped with our Secure Bar as standard. The Secure Bar is a thick-walled galvanised steel tube which is fitted into the frame on the back wall and would require noisy power tools to cut through. Our Secure Bar is easy to lock bikes to using your D-locks (Classic, Vertical units), or a security chain and padlock (all units) which runs through all the bikes (or best of all, a combination of both chain and D-locks).

Timber cladding is well nailed to the structure in three rows and removal of it is made impossible by the roof overhang which clamps the cladding in place around the top. Slatted cladding is given an additional run of lost head screws alongside the screws to avoid the prising off of slats. The doors are given an extra layer of fixings and are nailed through the back and front. Slatted doors are given two rows of lost head screws in addition.
Built to last
The roofs can even be walked on – we build them to last! The cladding is solid 20mm timber which looks better and better as it ages, turning a subtle silvery grey.
Our sheds come equipped with double opening doors, fitted with a heavy duty lock. Also an internal SecureBar fitted as standard, to which you can 
D-lock bikes.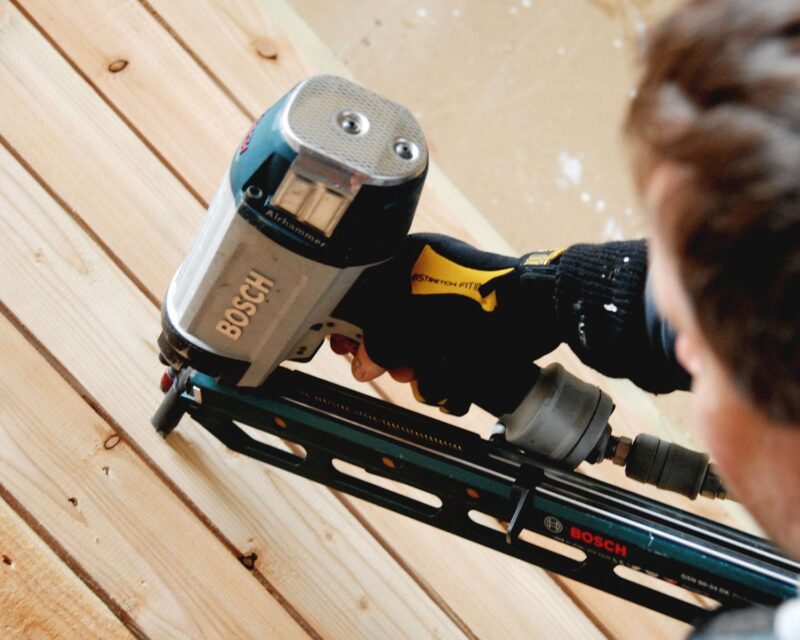 Delivery and Installation
All our standard products are available for either self-assembly or installation. Delivery of self-assembly products is FREE to the UK*, while installation cost is calculated depending on your location and order volume.