The reverse pitch roof option is available for the Classic Shed only.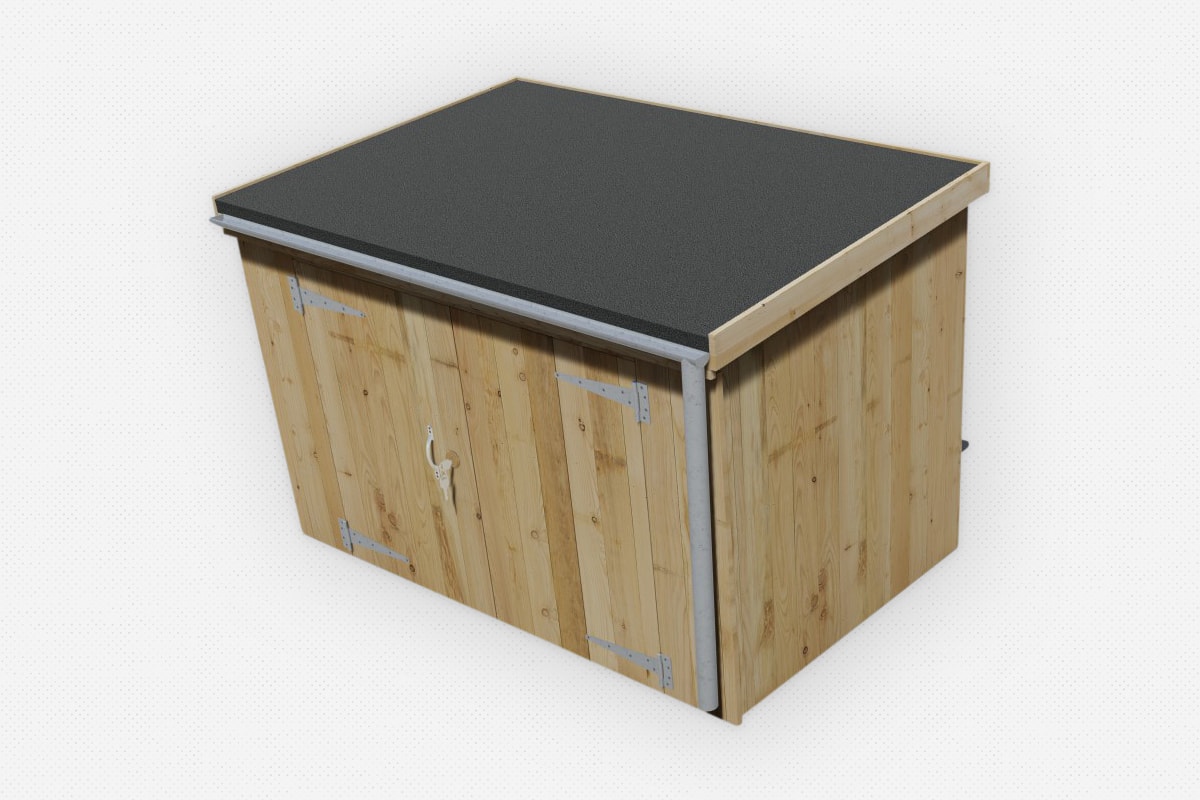 The Classic design is ideal in locations where it has a hedge or low wall behind it. That is most front garden locations in fact, however sometimes it has to go up against a house wall, in this case it is better to send the rain water forwards rather than backwards.
The back of the shed is a little higher at 1.4m and the front of the shed is 1.3m. It suits a green roof well as well as a felt roof.
The disadvantage of this design is the gutter and down-pipe are visible, whereas these are unseen on the standard Classic.