The open top bin storage optional extra is available all shed designs.
This takes the Bin Store concept to a simpler level.
The benefit of this design is that the bins remain easy to use – as they are designed to be. The less than attractive appearance of the bins is fully masked by the chosen cladding, while the tops of the walls are capped in a chunky matching timber surround.
The walls and doors stay in place, while the roof is left open, enabling the lids of the bins to be easily accessed. The walls are 180mm higher than the bins, meaning that they stay hidden unless standing near to and looking over the shed.
Classic
Vertical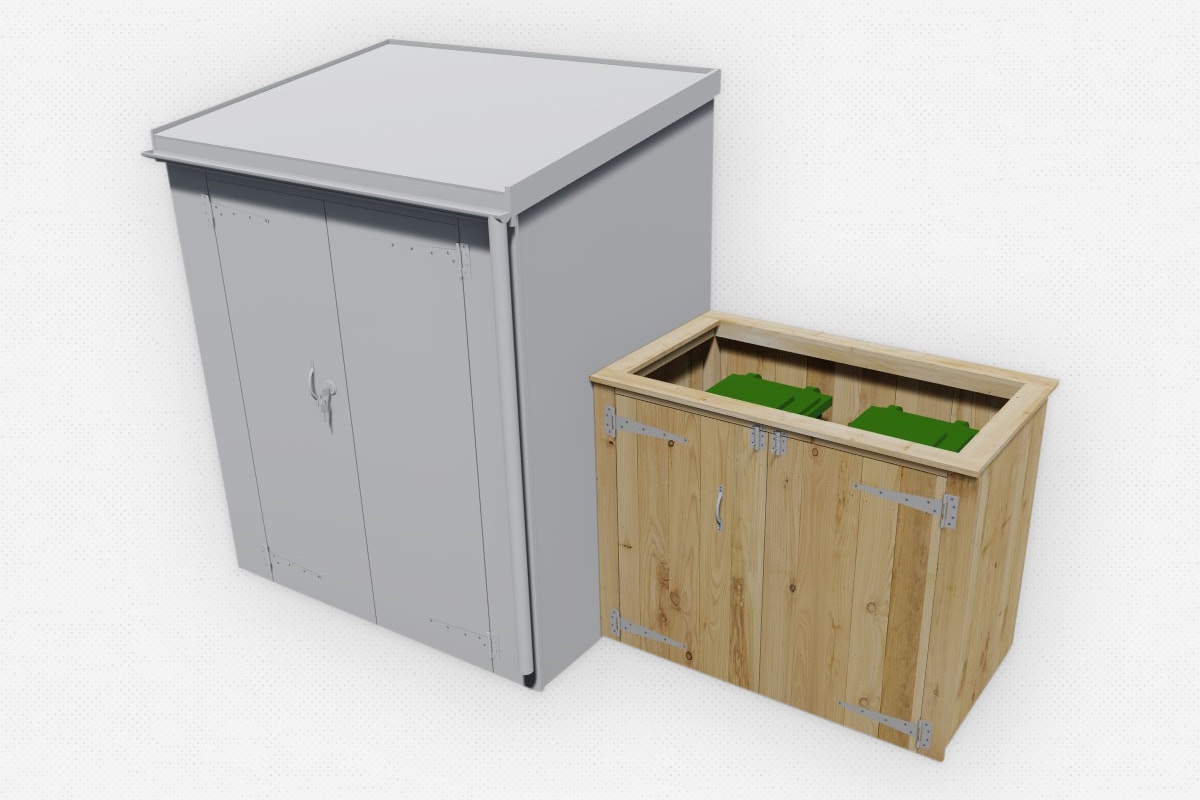 Slot-in