The one roof bin storage option extra is available for the Classic Shed only.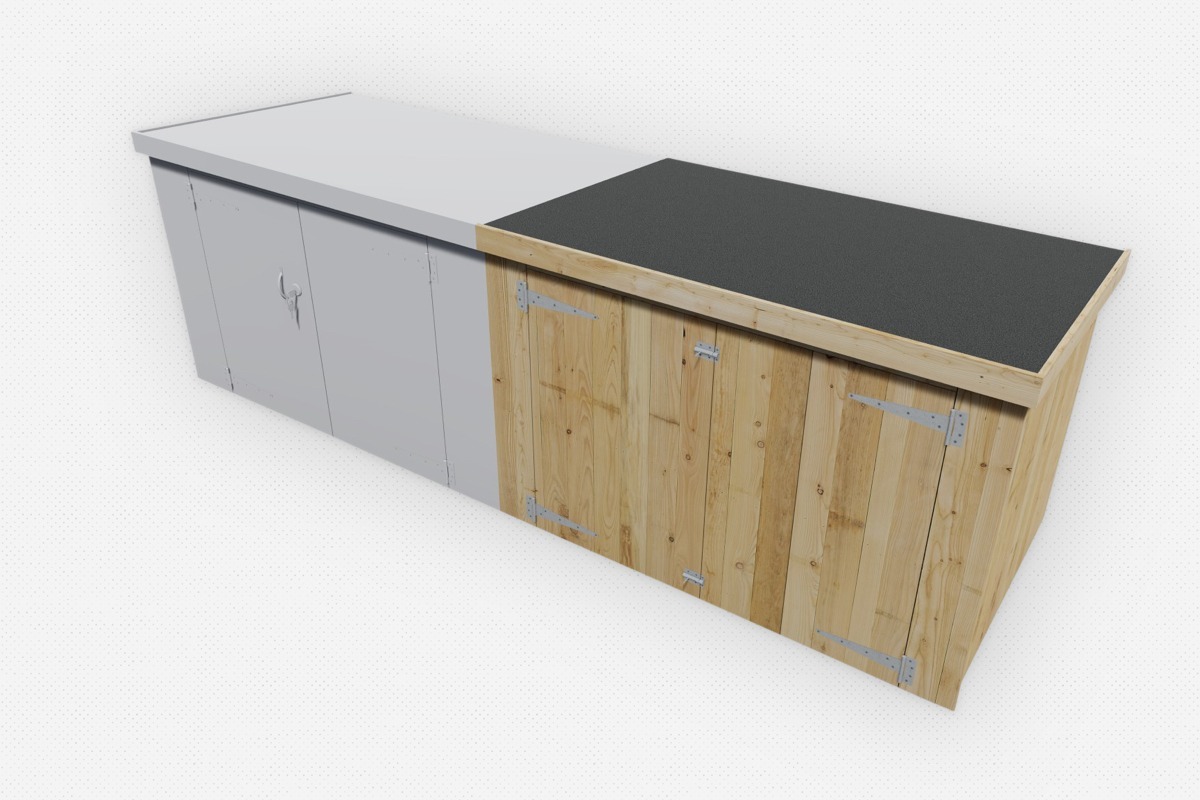 Bin storage can easily be incorporated into the Classic.
There are two sizes available:-
Small (1500mm / 2 wheelie bins)
Large (2000mm / 3 wheelie bins)
The main difference between the Bin Store and the Side Stores is that the bin shed has no timber floor.
The wall frames bolt to the concrete or paved base, making it easy to roll the bins in or out of the shed. Also, the bin store has no locks.
We build these units with a solid internal partition between bins and bike shed, and a unified roof (felt or green), making it both robust and great to look at.