Glad to Clad
An exciting new development just launched – cladding options. We were already using Scottish larch as standard, and this continues to be our most popular choice. And it meets all our criteria too: durability, aesthetics, affordability and sustainability.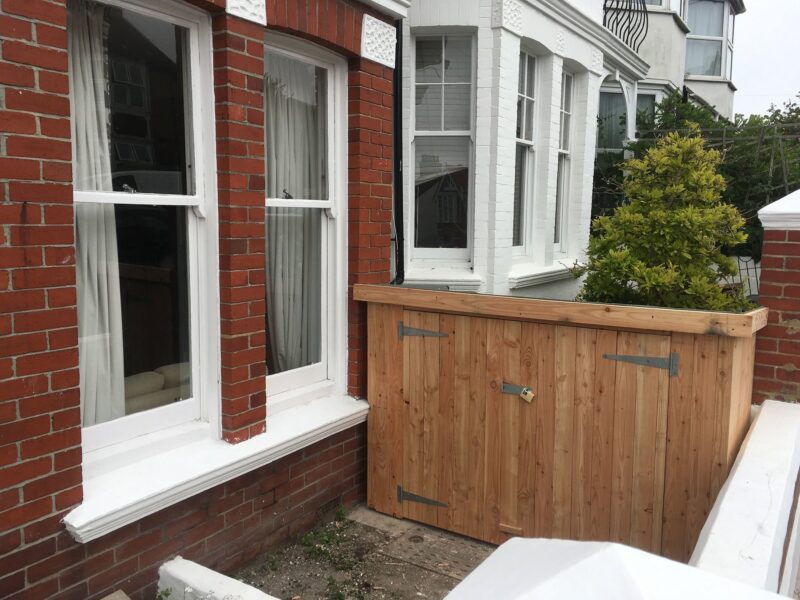 As well as larch we have been cladding bike sheds in other types of timber by request since we started in 2013. The most requested of these are now available to browse on our web shop. Here is a little summary of them:
Slatted cladding:
Western red cedar batten 19x38mm, vertically fixed, 6mm gap
European treated pine 19x38mm batten, vertically fixed with 6mm gaps
A slick and contemporary look that can be achieved in either treated pine battens or cedar battens (both 19x38mm) applied with 5mm gaps. Along garden boundaries this is usually applied horizontally but on a bike shed it works best vertically as this allows any driven rain to run straight down to the ground.
Cost-wise slatted cladding is the same as larch if treated pine battens are used. Cedar costs more, adding £200+ depending on the size of bike shed. And yes, cedar does look very refined. But both will weather to silvery grey in a year or two. So treated pine slats are the cost-effective choice for a similar look.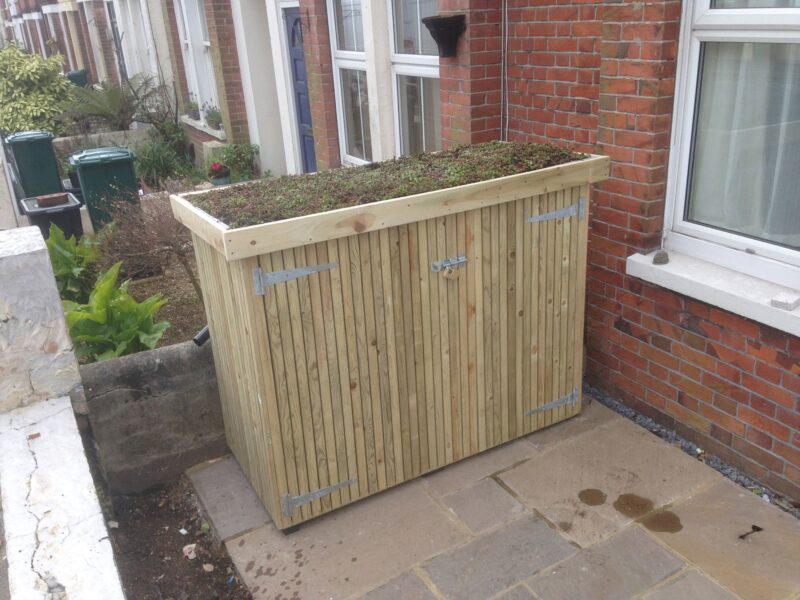 Tongue and groove (T&G)
European treated pine 16x112mm tongue and groove, vertically fixed
European treated pine 16x112mm tongue and groove, vertically fixed, painted in exterior eggshell (x 2 coats)
Western red cedar 19x137mm tongue and groove, vertically fixed
A more traditional look that is hard to fault and that takes paint superbly. We use a 112x16mm treated pine T&G cladding that is also applied vertically to shed rain well. It is durable and long lasting and you can order this cladding painted or unpainted.
The pricing is as follows: unpainted it is the same as larch or treated batten. Painted it costs more and we give it 2 coats in the workshop and a final touch up on site. We also offer T&G cedar, which costs the same as cedar batten.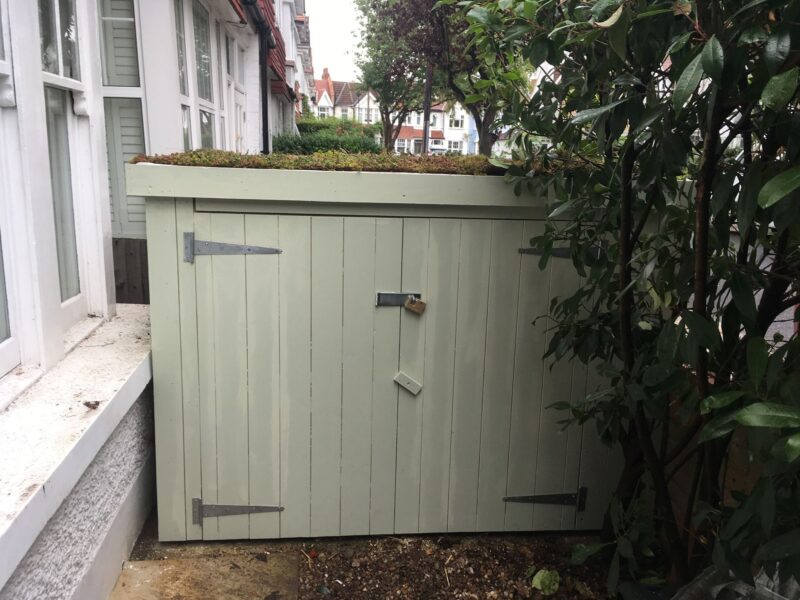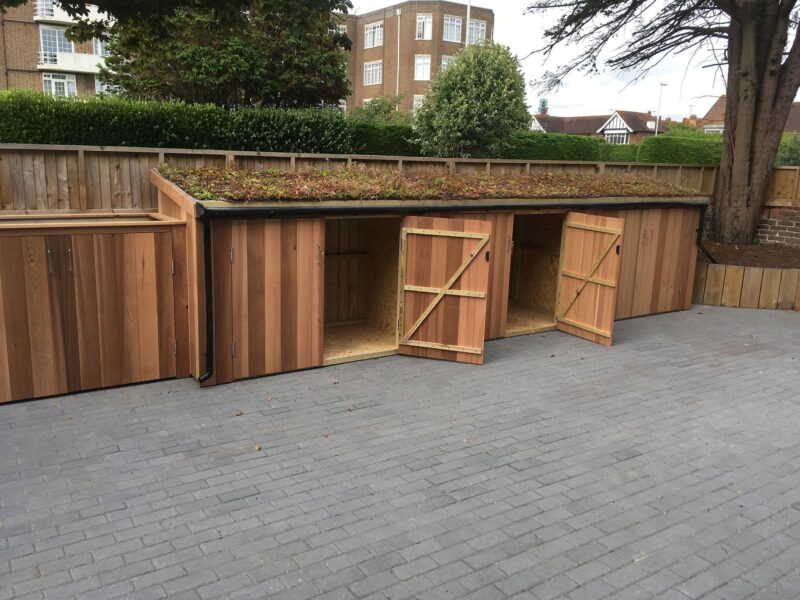 To round up…
This, we hope, is a good menu of cladding options. Offering a good balance of the traditional, the rustic and the contemporary. They all carry off a green living roof equally well. And we are always happy to hear any suggestions for other timber or some other kind of material that will look great on a bike shed! For further reading check our Cladding Options page.