Bespoke Service
We love designing and building those bespoke elements that make your bike shed as unique as you are!
Design inspired by you
Our standard range of sheds and optional extras cover almost all bases, spaces and storage requirements. Yet, if you're looking for something a little different, we're more than happy to accommodate.
From small add-ons to a standard shed to fully bespoke builds, we've got it covered.  Watch the slideshow below for some examples of tailor made sheds we've created for our customers over the years.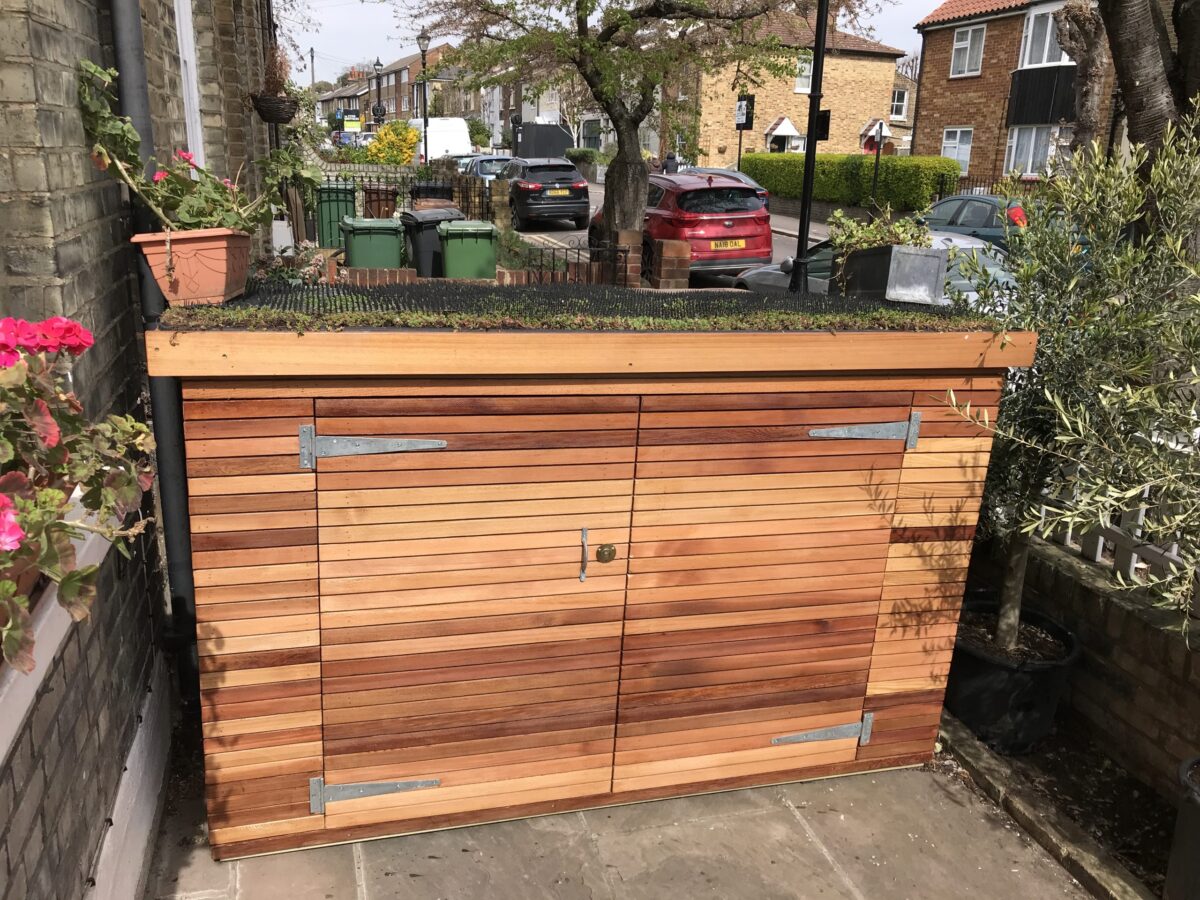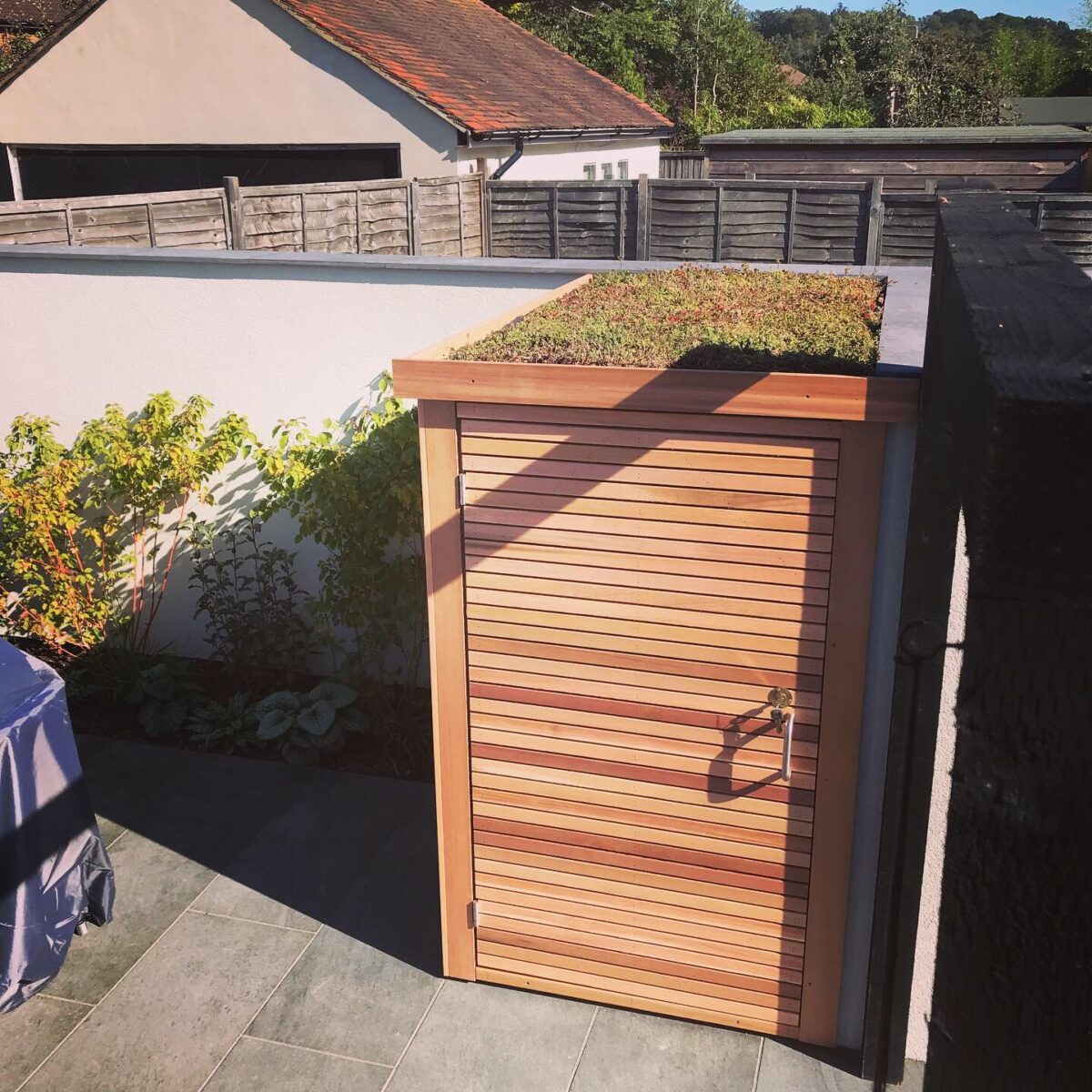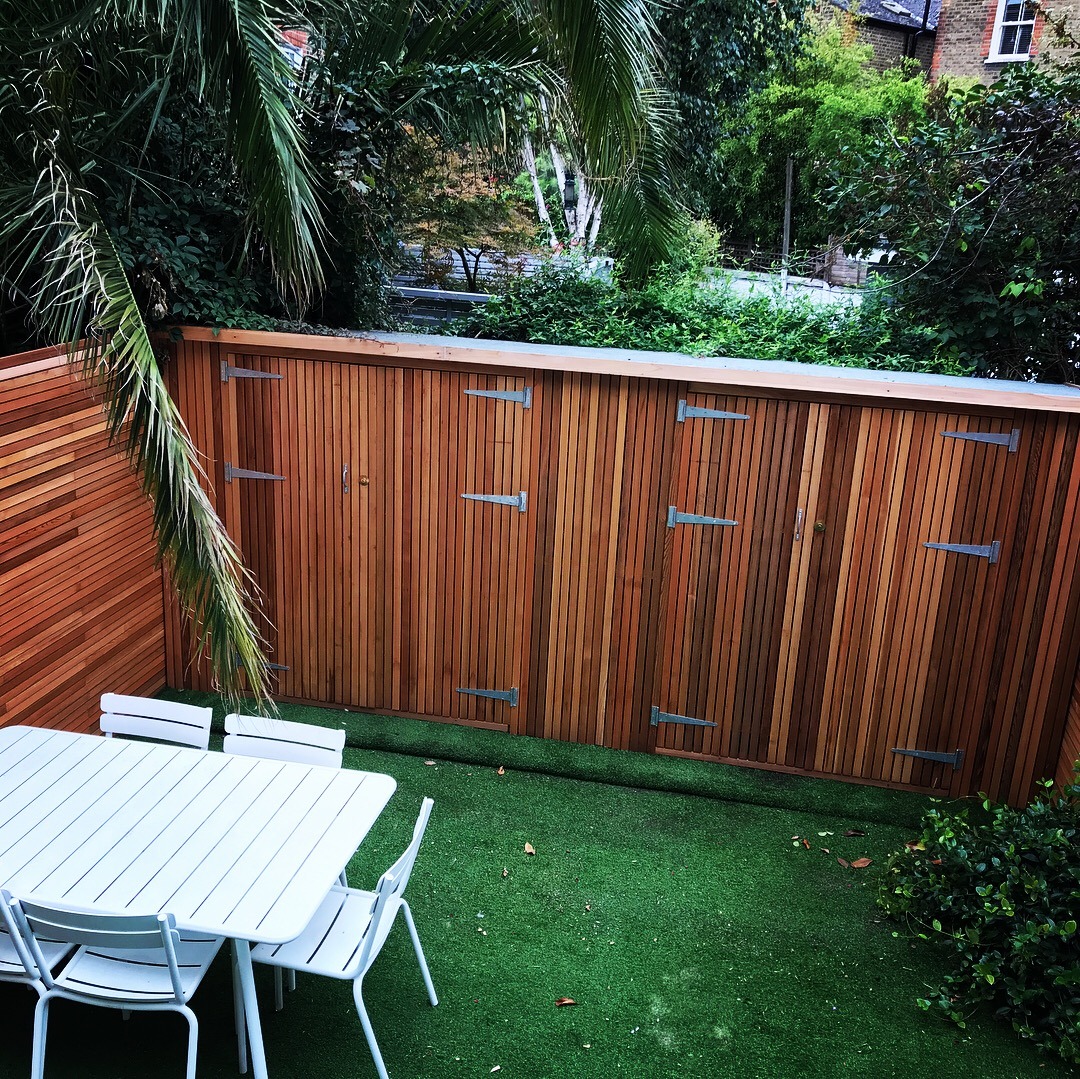 Bespoke sized side-store
Side stores can be selected as part of our 'Add ons'. You can select the size of your side-store within our product builder.  If the sizes available aren't quite right for your space (or contents) we can adjust these as a bespoke request.
---
Non-standard cladding
Sometimes non-standard cladding is requested, such as horizontally aligned slats or cedar shingle roofing. We recently added burnt larch cladding to our standard cladding range, such was the demand for this finish. We can also clad any of our sheds in another type of timber. Just send us details on the species and dimension.
---
Wildflower roof
We can upgrade our standard sedum living roof with a deeper substrate and planting depth that is suitable for growing a wildflower/herb mix . The resulting shed looks spectacular in summer with a full bloom of flowers. 
---
Bespoke additions
We can add shelves or hooks on request. Or we can leave out a bike hook and add shelving instead… the possibilities are endless here.
---
Innovations
Over the years, we have created a large number of innovations to suit a customer's individual needs, such as the parcel slot (think of a very over-sized letterbox for packages that arrive during the day) or the L-shaped unit, to wrap around two sides of a space.
---
What does it cost?
Send us as much information as possible on your bespoke idea and we'll send you a fully itemised quote. A general rule is that the larger the modification is, from one of our standard designs, the higher the cost to implement.
Request a quote
"*" indicates required fields