Bespoke projects
Brighton Bike Sheds started out designing and building bespoke bike storage. Mostly built-in and usually as part of a larger landscaping brief.
The first one was in Forest Hill and included an integrated bin shed, a light inside and some more outside, a secure bar and some matching slatted fences…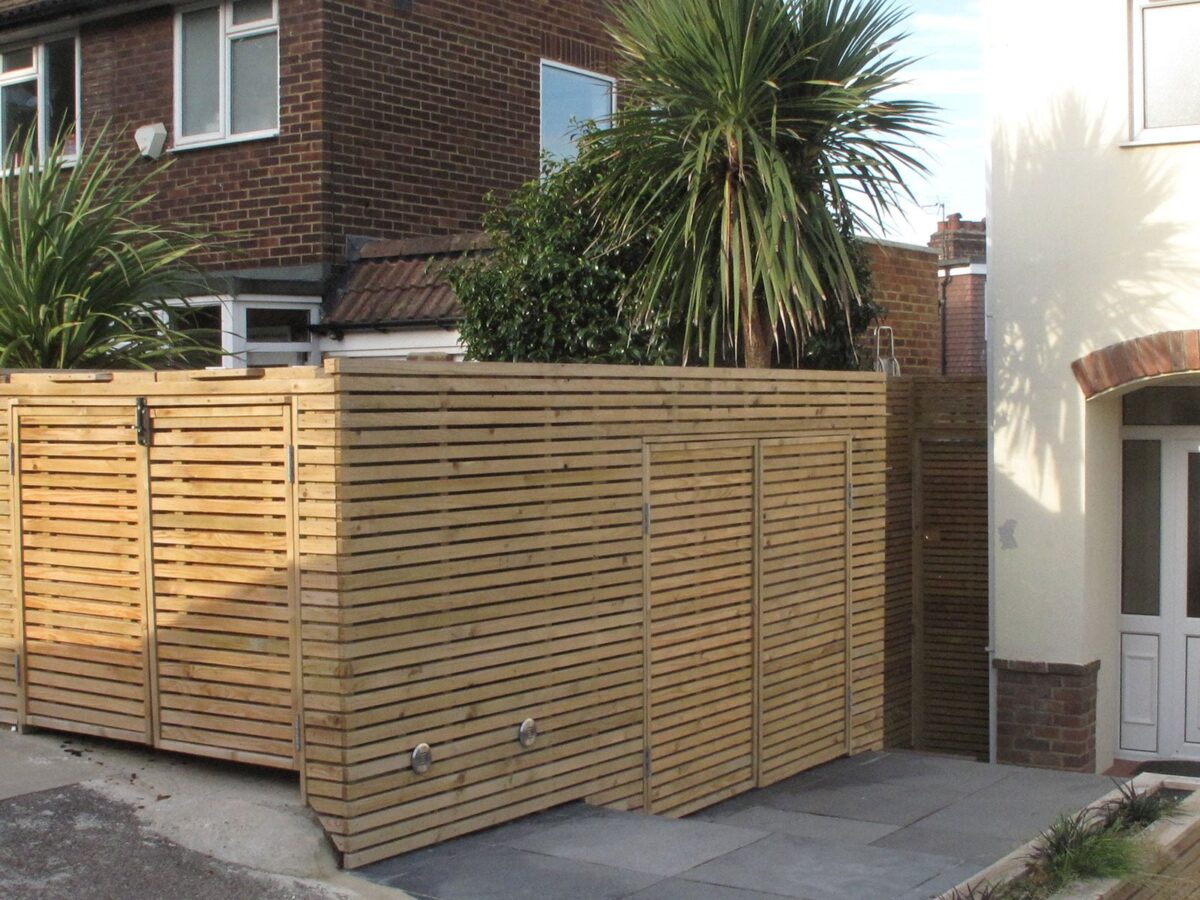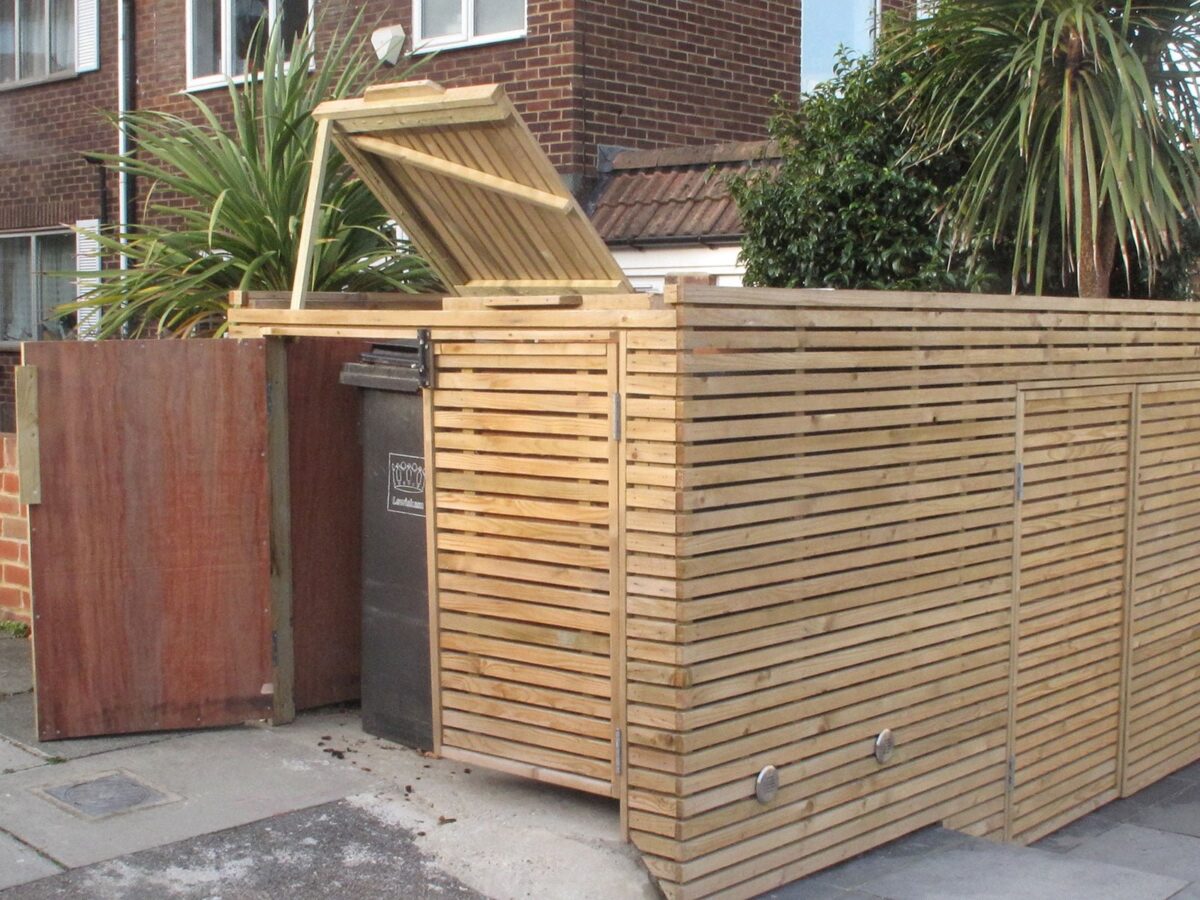 This one was about as bespoke as they come!
Now most of our orders are from our range: Classic, Slot-in, Tall, all of which have been developed and conceived during earlier bespoke projects. The range is designed to be both optimally sized for bike storage, and adaptable in that there will be a format for most types of space.
The bespoke projects keep coming too though! It is always good to build them and we enjoy the element of collaboration with the client. There are several on our order list right now. An extra wide shallow plan shed, with 2 sets of doors. A black shed. A bike/bin shed built on a L-shaped plot with painted cladding and a cedar shingle roof… If you have a bespoke bike storage requirement then get in touch and lets find a great solution.