A bespoke 2016
A very Happy 2017 to all our readers!
The year 2016 was a loaded with some very interesting bespoke orders so here is a flavour of them. Looking like 2017 won't disappoint either with an giant Vertical shed for a primary school and a made to measure Classic for a mobility scooter in Brighton among some of the made to measure orders we are currently building in our workshop.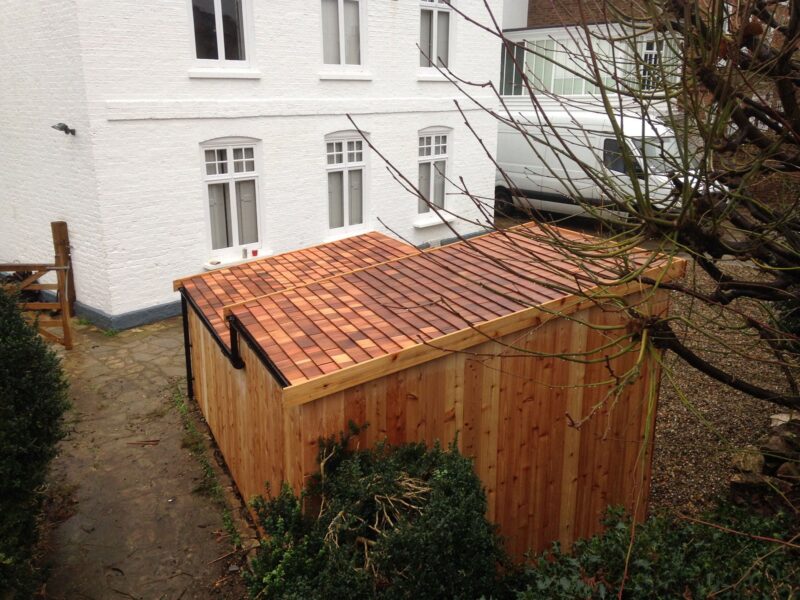 Early in 2016 we built this variation of our Slot-in. The taller shed is to house a motorbike and the lower shed fits 5 bikes plus has an open side canopy for logs. The shed is clad in Western Red Cedar and has cedar roof shingles to complete the look.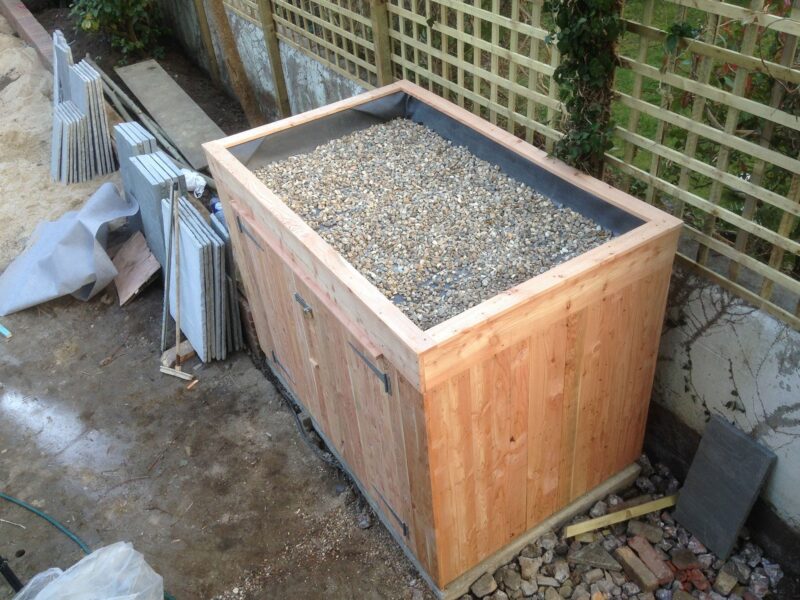 The planter roof concept is popular with garden designers and this was our first one of 2016. It is our Classic design with a robust planter built to fit over the top. With enough depth for eight inches of soil this can be planted up with herbs and grasses to create a beautiful, as well as very functional, feature of the garden design.
A variation of our Vertical shed with an extended porch for bike repairs, with a green roof. The front is supported by 2 posts clad in matching larch. Open out the doors and give those bikes a service, come rain or shine!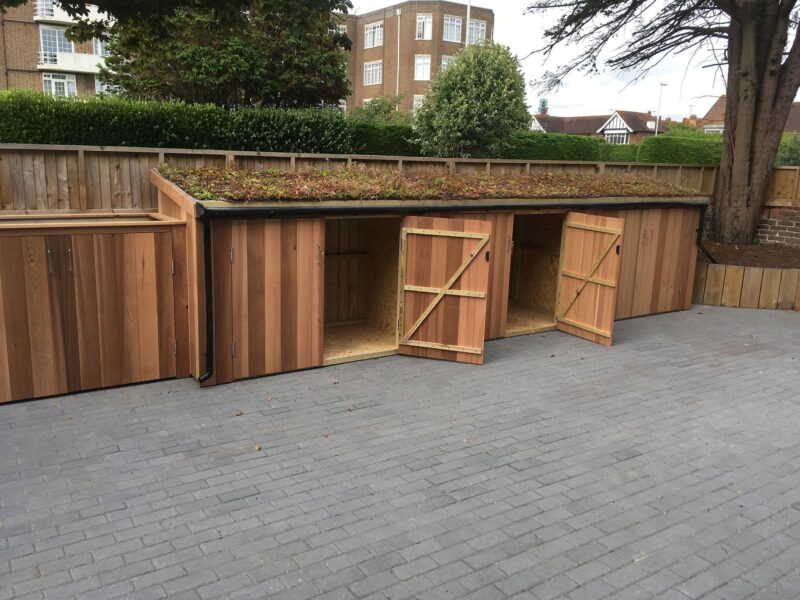 The client wanted a lot of storage and this is exactly what they got! Luckily there was space to run 3 side to side Classics (built as one extra wide unit, but with internal dividing walls) and still find space to fit a bin store. Clad in Red Cedar and topped with a green roof, it adds style and practicality to this front garden.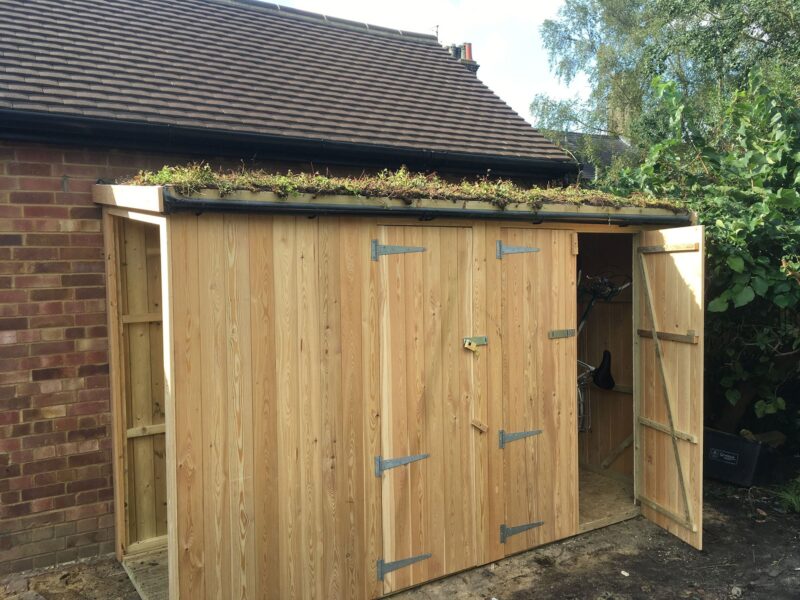 Another extended Vertical design. But this time sideways, to allow for a bike shed, a storage compartment and a separate side canopy for storing logs.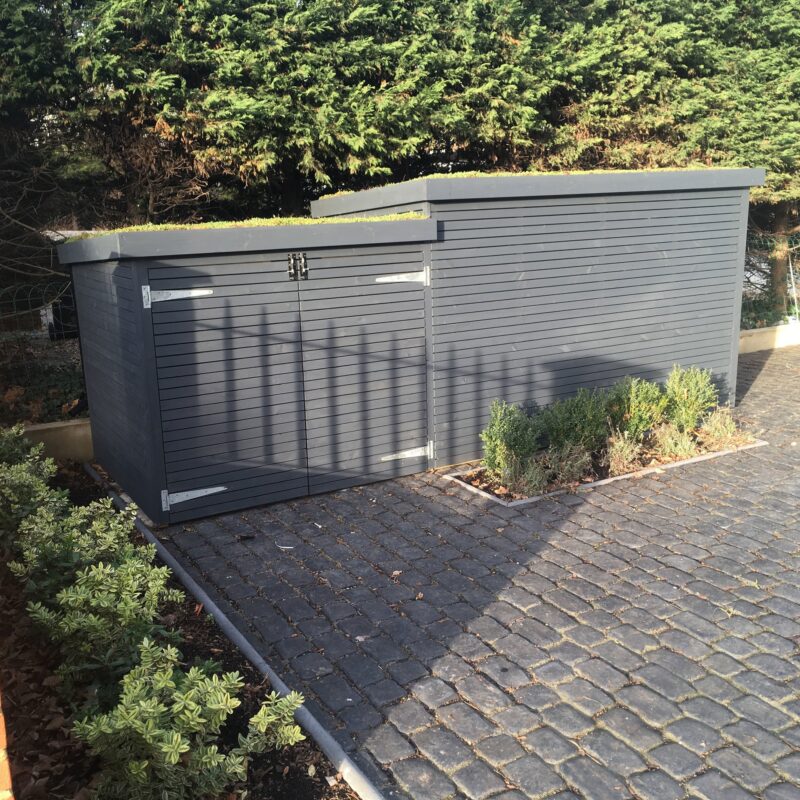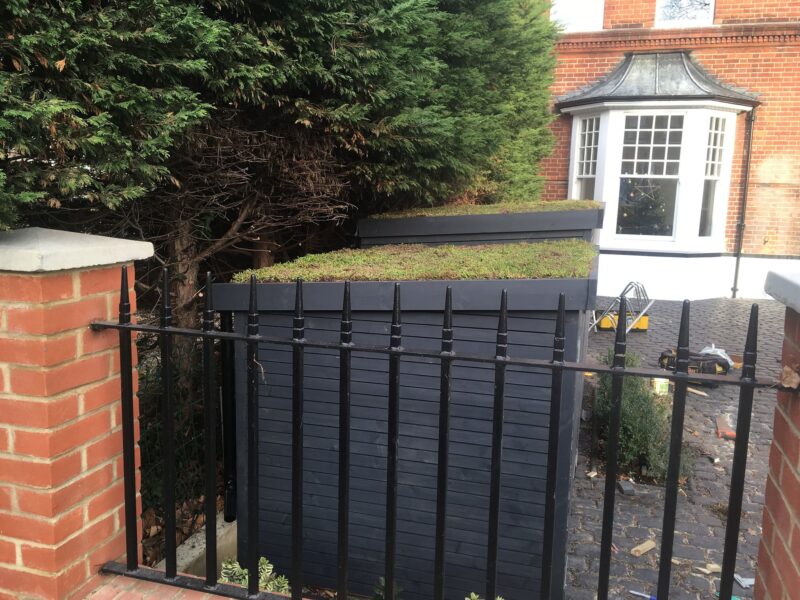 This was another dual roofer completed at just before we closed for Christmas 2016. The lower roof for bins and the taller roof for bikes. The slatted cladding was painted in a grey that matched the new driveway.
We built a garden room in June. This was frame-only project where we built the structure, fitted the doors, windows, roofing, guttering, cladding and decking. We made it fully weather-tight and then the client arranged the internal fit-out.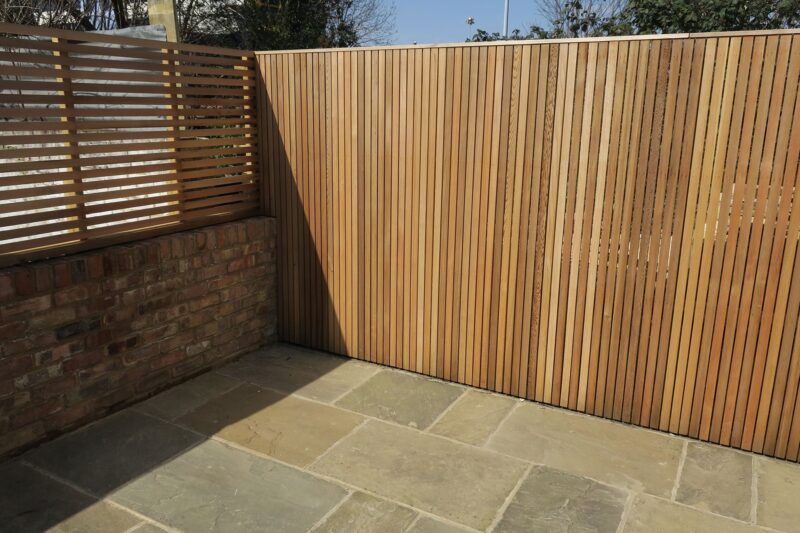 Slatted Cedar fencing. We have built miles of this over the years. This is a project we completed in Brixton in May. If you are looking to get cedar fences built let us know as we can offer good rates on supply only or supply and fit.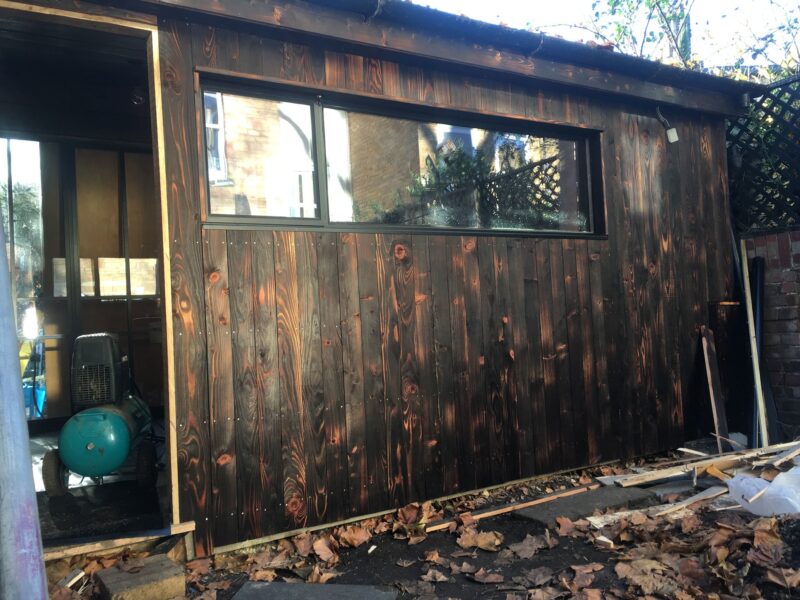 A client has an inherited garden room which we re-clad in Shou Sugi Ban larch cladding. This is a Japanese technique that preserves the timber through the charring of the timber. We used a gas torch and sealed the boards with Tung oil. It looks amazing and expect to see a few bike sheds clad in it soon…
So, 2016 has been a lot of fun and we are hoping to add to our versatility further in 2017. Just contact us with your projects!